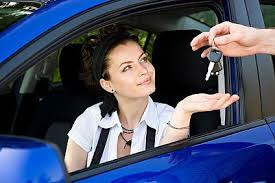 Want To Save Time and Money?
We help people like you get the right car for the right price faster.
Working with GW Car Finder Service is easy.
We have access to thousands of nice cars offered by car dealers and private sellers for secret low prices! You'll receive detailed info on your located vehicles including specs (e.g., color, equipment, reviews, market price, financing options, etc.). Should you choose to buy one of these vehicles, GW Car Finder Specialist will coordinate your purchase and help negotiate best price saving you money!
It's That Simple!
Sit back and relax. Let us find you the perfect car for the best price!
After you order GW Car Finder Service one of our GW Car Finder Service Specialists will contact you to verify some details. You will then be connected with the vehicle of your choice.
How much does this cost?
We charge a small $9.95 retainer fee to assure we are assisting motivated people who want to buy a car now. It is fully refundable in the event we are unable to locate the car you want. The reason we collect this retainer, which is only $9.95 is to separate the casual shoppers from the serious car buyers. Our GW Car Finder Service specialists spend allot of time on each client's vehicle search and transaction support. We want to invest that time with serious buyers prepared to make a purchase or lease when we find the car at desired price.
How much money will I save by using GW Car Finder Service?
You can expect to save $100.00 - $12,500 below the advertised sticker price of vehicle. If we are unable to save you at least $100.00 off the advertised sticker price then you are eligible to receive a full refund of retainer fee.
Need A Car Loan?
We also have access to many auto lenders as well. If you need a car loan GW Car Finder Service will help connect you with the best auto loans for buying a car.
Why use GW Car Finder Service instead of the free auto comparison websites?
Auto search websites may help you find some deals on used cars and new cars that are available in your area. However dealers only put a limited number of vehicles on those websites and sometimes you won't find their best deals. We provide  personalized support and assistance with your vehicle purchase. We help cut down the price of the car to the lowest price possible, and reduce price of any upgrades or warranties. We research vehicles and make sure you see the history of used cars that you are considering purchasing. You will be able to get a comprehensive idea of the value of a car before you sign on the dotted line. Also GW Car Finder Service will help you to find the best deal, many times getting you discounts that a dealer would never give to normal customer.
You can hire us for low fee of $9.95. Wouldnt this fee will be well worth it if we can knock off a few thousand dollars off of the purchase price or lease of your new vehicle? If you are looking to get the most out of your money when purchasing a car use GW Car Finder Service. Our team of professionals will help you to get the best price!