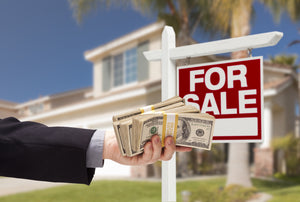 Want To Find Profitable Investment Properties Faster?
The Top Real Estate Investing Properties Newsletter helps real estate investors like you find the right investment property much faster for the right price. It will connect you with real estate investment opportunities in your local area and select cities across the country.
Also if you know nothing about real estate investing...No worries! This includes learning section for newbies.
Yes this is a challenging time. But people are still buying and selling property everyday. Don't sit on the sidelines waiting for wealth to come your way. Pursue It! Order The Top Real Estate Investing Properties Newsletter Now!
DON'T MISS OUT ON OPPORTUNITIES! The Top Real Estate Investing Properties Newsletter will help you find money making properties and includes these extra tools:
Fast Property Updates. You receive property listings as quickly as possible sent directly to your email so you don't miss out on the best investment opportunities including single family houses, multi-family properties, condos, and more.  Each listing includes detailed property pictures, comparative market analysis, property history, quick submit offer tools, and more. Also you get personalized notes for each  property including ARV (after rehab value), property rehab suggestions (interior/ exterior), and cash profit potential.
Money To Buy Properties. Lack of sufficient cash is often a barrier for real estate investors. The Top Real Estate Investing Properties Newsletter includes directory of leading hard money lenders who can help finance your investment property purchases for the best terms possible. A variety of programs are available.
Real Estate Agent Connection Services. If you need a realtor, The Top Real Estate Investing Properties Newsletter will connect you to a realtor with solid track record who will sell your properties faster. Only the top performing licensed real estate agents can be in this network. They know the area where you want to flip properties. They also know how to negotiate with sellers so you can buy properties for the lowest price possible and flip for larger profits.
Home Inspector Directory. Easily connect with trusted property inspectors who will identify any issues before you sign purchase agreement. This helps prevent you from buying properties with overwhelming repair needs. 
Licensed Contractor Directory. Find trusted top rated contractors, roofers, painters, plumbers, etc. who will rehab and make your investment property profitable.
Cleaning Professional Directory. Be sure to clean your investment property so it looks and smells great for showings!    
The Top Real Estate Investing Properties Newsletter subscription is only $9.95. You will receive a total of 3 issues via email personalized with potential properties in your market area and other select cities nationwide. You will also receive special issue by direct mail as well. You can renew your subscription at anytime.
We look forward to helping you find the perfect house fast and for the best value possible!